We've made this dip so many times over the past few weeks perfecting the recipe. I have to tell you that it's been such a joy because it's FREEZING outside and there is truly no greater comfort in life than having a hot skillet of creamy, cheesy goodness bubbling and baking away in the oven.
Ordinarily, I'd give "party dip" a bit of a sideways glance – I'm not a huge fan of the who-knows-what ingredients plus a brick of cream cheese that are often in them. But I like to think of this dip as a Love & Lemons-does-midwest-style party dip. Its creamy base is made with pureed cauliflower, Greek yogurt, and a touch of Dijon mustard. It's topped with cauliflower florets, scallions, and a layer of Roth Grand Cru – a nutty alpine-style cheese that's made nearby (to us) in Wisconsin – that creates the most perfect flavorful, golden, bubbly crust on top.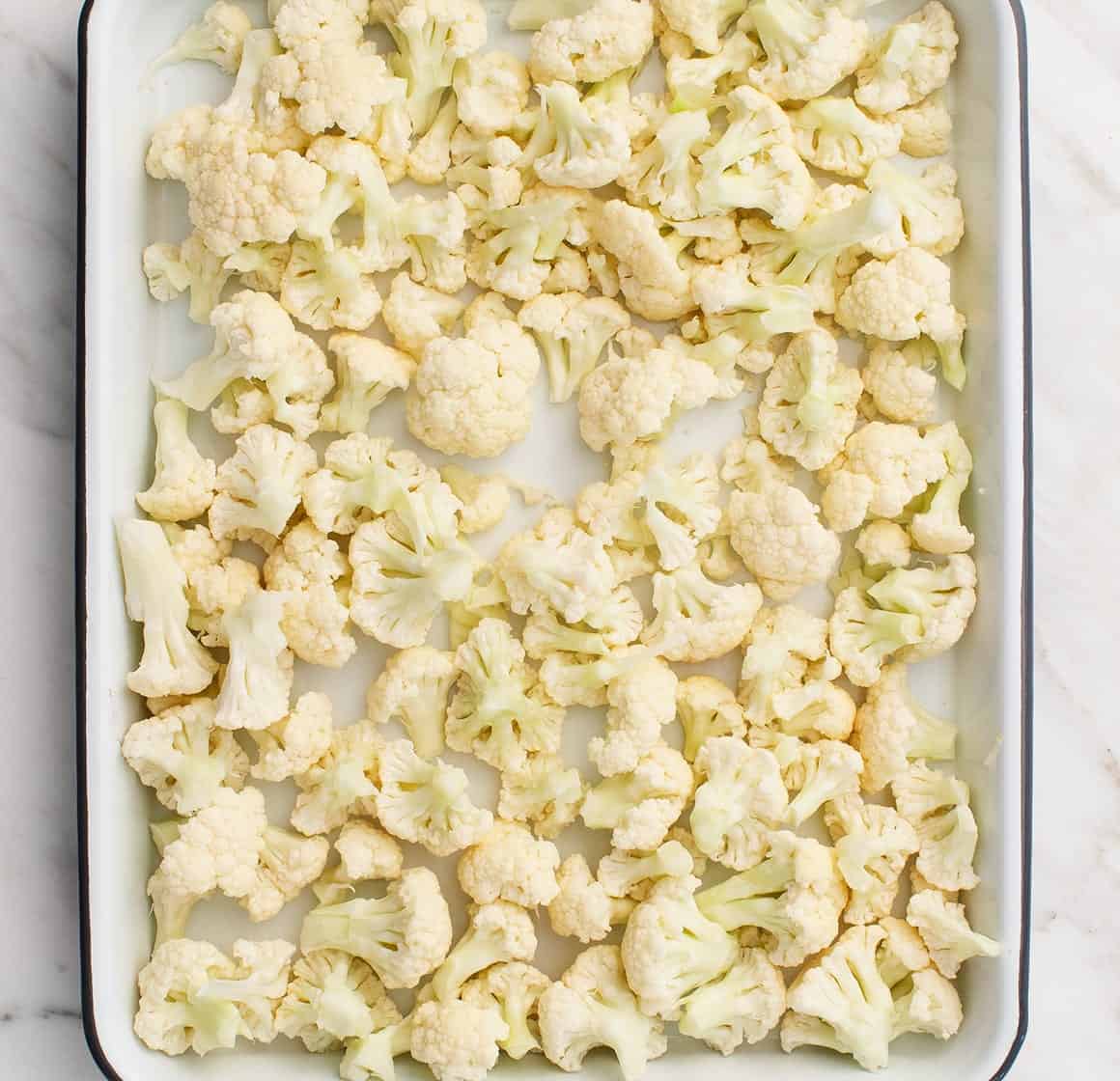 Start by breaking your cauliflower into small florets. Lightly boil it, then blend 3/4 of the cauliflower to create the dip's base, while reserving the remaining florets to layer in for texture.
Blend the cauliflower with Greek yogurt, Dijon mustard, and a good pinch of salt. I love how the yogurt adds a bit of tang and the cauliflower becomes lusciously creamy. These flavors work so perfectly with the delicious, mild flavor of the Roth Grand Cru that gets melted on top.
We seriously love this cheese – it's great on cheese boards and it melts beautifully on this dip. Roth cheeses are made with rBST-free milk sourced within 60 miles of their creamery, so it's really great quality Wisconsin cheese.
Pour the creamy mixture into a skillet and layer it with scallions, cauliflower florets, and grated cheese.
That's it – it's ready to bake!
Bake until golden and bubbly. Meanwhile, get your baguette sliced, toasted, and ready for dipping!