This straight-from-the-pantry/salad-bar-staple salad is just one reason why I majored in art instead of in math, because apparently I can't count.
While this salad is most often called a three bean salad, I just couldn't help but add in another bean to make it four, not just because it added a different shape and a little more color—because you know, food is art—but because how could I leave even one bean out of the mix?
And with a homemade dressing that adds a sweet pickled pucker, this salad shows why once again, real good real food is best…even when it starts with a can. Or four.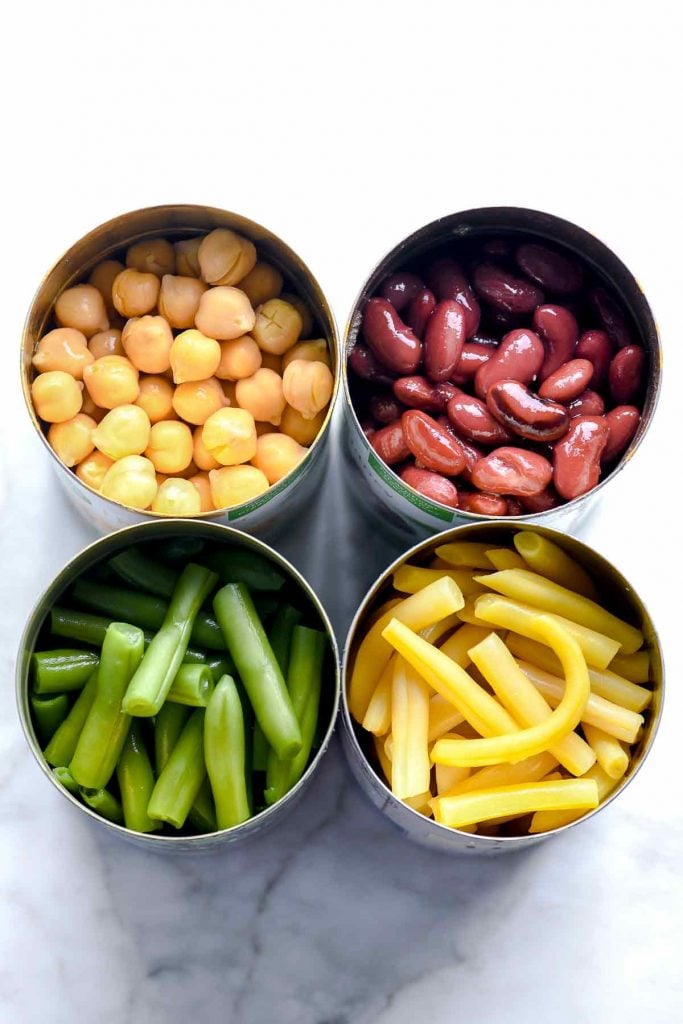 How to Make a Homemade Three (or Four) Bean Salad
This salad starts in the pantry with one basic vegetable in four different varieties, providing vitamins and protein you can't find in just every veggie. And the best part, you get all the vitamins and nutrients from beans in a can.
The four beans I crave most in my three bean salad are:
Green beans
Kidney beans
Wax beans
Garbanzo beans
Because the beans are canned in water and salt, the beans release starches that create a murky liquid in the can that while not bad for you, just looks kind of grimy and gross. That's why I always drain the beans in a strainer, then rinse them well in cool water before adding them to the mixing bowl.
See more: 20 Recipes You Can Make with a Can of Beans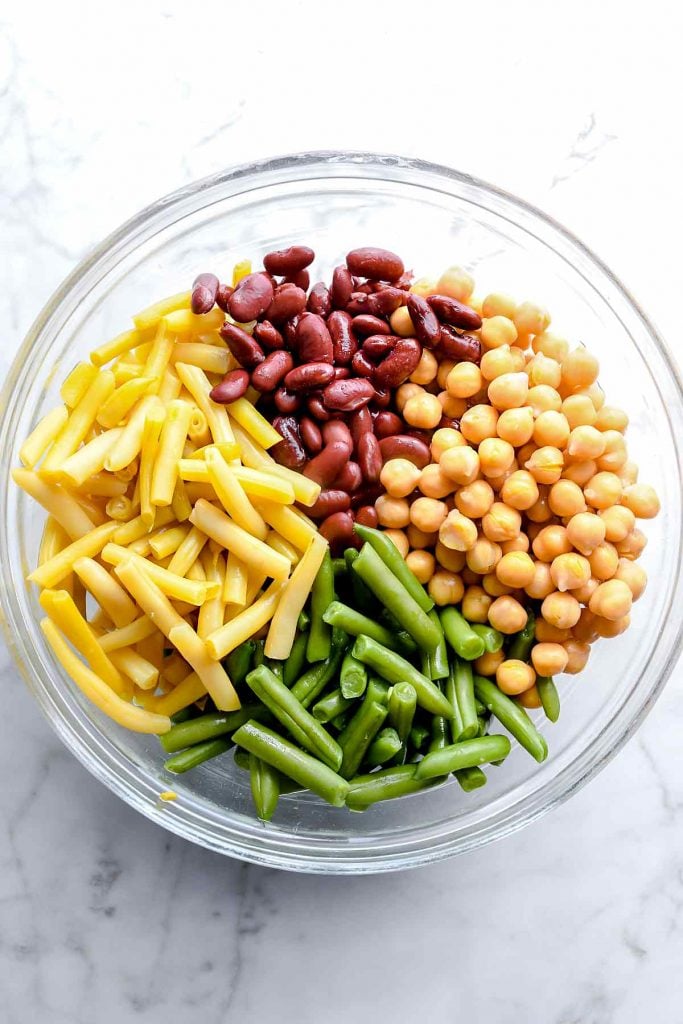 The Homemade Dressing to Use In This Three Bean Salad
Bean salad is one of my favorite additions to my lunch time salads but I'm not as big a fan of the syrupy dressed version too often found in the the jarred and canned varieties. That's why I like my homemade version best.
Sure, my dressing still calls for sugar to get that sweet pucker I crave but the amount can be adjusted if you prefer less. Some recipes require the dressing to be cooked before adding to the salad, but I've found this step to be just what it is: an extra step, and one you do not need.
I use a combination of two vinegars for the dressing: white wine vinegar for a more mellow tang with a touch of apple cider vinegar to give the dressing a punch.
The dressing mellows the thinly sliced onion and pickles the whole batch for a sweet pucker you'll never want to pass up.
See more: 30 Healthy Summer Potluck Salads to Make Now